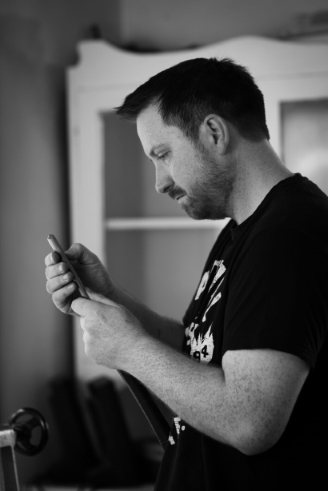 About me
My name is Graeme Cartmell and I am the owner of Tohowood. I was born in England but I moved to Finland back in 2007 to be with my wife. I did furniture restoration as a hobby for a couple of years before deciding to go back to school in order to start a new career. I graduated from the Jyväskylän aikuisopisto in October 2016 as a carpenter before moving to Toholampi in December 2016.
I continued to do woodworking as a hobby alongside my summer job in retail, but at the end of my contract I decided to start Tohowood officially as there were no other businesses in the area offering similar services.
The goal of my business is to offer customer oriented services in restoration, recycling and upcycling furniture as well as creating custom pieces to suit individual needs and tastes.
I currently living with my wife, one slightly deranged, mildly deaf Cavalier King Charles Spaniel called Willow, and her near identical niece Molly, who never gets enough food or cuddles. Not to mention the nagging cat Iitu, recently turned almost feral from living in the countryside.
If you have an old piece of furniture that just needs some attention to make it beautiful again, or if you have any other carpentry needs, please do not hesitate to contact me or to drop by the workshop.